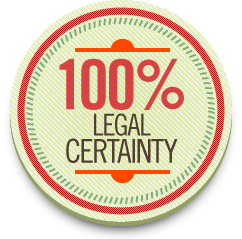 Terms of Use HOPLR
Date of last revision: 25 May 2018
1. General
These terms of use ("Terms of Use") describe the terms and conditions under which Users (as defined below) can use, register or merely visit www.hoplr.com (the "Web Application") or via the official Android and iOS applications (the "Mobile applications"). Please read these Terms of Use carefully before using our Web Application and/or Mobile applications. (hereinafter together referred to as the "Application").

The Application is operated and managed by Hoplr NV, registered with the Crossroads Bank of Enterprises under company number BE.0564.835.057 and having its registered office at Waterhoenweg 3, B-9160 Lokeren (hereinafter: "HOPLR", or "we"). If you have any questions about the Application or these Terms of Use, or if you wish to share any good ideas, remarks or you just feel like you have something useful to share, you may contact us at info@hoplr.com.

By clicking the "I agree" button, you acknowledge and agree that your use of the Application is exclusively governed by these Terms of Use. If you do not agree to any provisions of these Terms of Use, you may not use the Application in any manner.
2. Description of the Application
HOPLR offers a private social network platform for your local neighbourhood, focusing on social interaction and engagement between residents in a certain neighbourhood, and with limited access on such platform solely to the local neighbourhood relevant for you (the "Platform") via the Application ("Services"). A User of the Application ("User", "you") may exchange goods or services with other Users, launch initiatives, announce events, submit reports or get to know other Users better by registering a personal account on the Application (the "Account").
At HOPLR we offer you a safe & sound local network! HOPLR values efficiency, safety, high level of accessibility and the proper functioning of the Application, and shall undertake both technical as non-technical measures to uphold these principles.
At HOPLR we consider your contributions to the Platform of vital importance. As a community-driven Platform we therefore encourage you, in accordance with our house rules (as defined in Article 2) ("House Rules"), to upload any information, data, texts, images, events, including Personal Data (as defined in Article 12) ("What about my privacy") to your local HOPLR community created on the Platform which is only accessible to the residents of your local neighbourhood ("HOPLR Community"). All your uploaded Data shall be protected in accordance with these Terms of Use and our Privacy Policy.
HOPLR applies some simple, but important house rules to ensure that your HOPLR community will function properly:
Respect your neighbours
Be helpful
Do not use Hoplr to advertise
Keep the dialogue constructive
Use your true identity
Failure to comply with these house rules may result in the reporting of your message and/or profile by one of your fellow neighbours. Repeated reports may result in sanctions (as defined in Article 14) ("Infringement Policy").
3. User registration
HOPLR requires Users to register an Account in order to participate on the Platform. Every User is and remains in control with regards to all Data uploaded on the Platform or his Account in accordance with these Terms of Use.
You may register on the Application by signing up via your e-mail, or through any of your social network profiles, such as Facebook. Any Personal Data shall be collected and processed in accordance with our Privacy Policy.
To gain access to the closed group of your local neighbourhood on the Platform, you must first provide your home address. In the event that you have received an access code ("Access Code") via an invitation letter, you can speed up the registration process. Access to the closed group of your local neighbourhood on the Platform shall be solely granted:
after validation of your Access Code on the Application or;
after approval of your request by Hoplr or;
after sending a letterhead that proves your address to verify@hoplr.com.
Please be aware that any Data provided by you on the Platform is also accessible and visible towards other Users in your neighbourhood. Always be careful about what you share online.
Please note that HOPLR may in its sole discretion refuse new registrations, for example when the User entering in the registration is or has been previously banned from the Application or when the basis of the registration seems fraudulent.
Please take notice that you may only register as of the age of thirteen (13) years, and that it is the responsibility of every User to provide accurate Data upon registration, including age.
4. Use of the Account
You shall be solely responsible for maintaining the confidentiality and security of your Account login information, such as your password ("Account Information") and you shall be fully responsible for all activities that occur under your Account, regardless of whether you are responsible for such activity. You agree to immediately notify HOPLR of any unauthorized use, or suspected unauthorized use of your Account and/or the Platform, or any other breach of security and/or confidentiality.

HOPLR will not be liable for any loss or damage arising from your failure to comply with the requirements set out in this section 4.

You agree to use the Application and your Account only for its intended use as set forth in these Terms of Use. Within the limits of the applicable law, you are not permitted to (i) share your personal Access Code; (ii) gain unauthorized access to Accounts of other Users; (iii) publicly share any Data, especially any Personal Data, of other Users; (iv) use the Application or your Account to conduct or promote any illegal activities; (v) use the Application or your Account to generate unsolicited email advertisements or spam; (vi) impersonate any person or entity, or otherwise misrepresent your affiliation with a person or entity; (vii) alter, remove, or obscure any copyright notice, digital watermarks, proprietary legends or other notice included in the Application; (viii) intentionally distribute any worms, Trojan horses, corrupted files, or other items of a destructive or deceptive nature or use your Account for any unlawful, invasive, infringing, defamatory or fraudulent purpose; or (ix) remove or in any manner circumvent any technical or other protective measures on the Application.
5. Public Institutions
HOPLR is a clear private initiative and is not linked to any local and/or federal government ("Public Institution").

HOPLR does however offer a separate platform to Public Institutions, to enable such Public Institutions to communicate to local neighbourhoods within their authority on the Platform. For the avoidance of doubt, the Public Institutions are only authorised to send messages and/or information to one or more local neighbourhoods on the Platform, and have access solely to comments of Users on such messages and/or information sent by the relevant Public Institution. A Public Institution shall never have access to any Data posted by Users within a closed group of a local neighbourhood on the Platform.
6. Intellectual Property Rights
We consider intellectual property rights and their derived rights as very important as it is all about a proper reward for those who made the effort, and quite honestly, who wouldn't like to see its own efforts protected? As much as we care to protect our own achievements, we want to protect yours as well.

All intellectual property rights related to the content and Services we make available to you through our Application and Platform shall be exclusively owned by HOPLR. You shall be granted a worldwide, non-exclusive, personal, restricted, revocable, non-sublicensable and non-transferable license to use the Application in accordance with these Terms of Use (the "License"). You are not allowed to use the Application or your Account for any commercial purposes or to use the Application or your Account in a manner not authorised by HOPLR. You shall use the Application and your Account solely in full compliance with (i) these Terms of Use; (ii) any additional instructions or policies issued by HOPLR, including, but not limited to, those posted within the Application and (iii) any applicable legislation, rules or regulations.

All Data uploaded by you on the Application or your Account remain the exclusive property of the User. You grant HOPLR a non-exclusive, royalty-free, worldwide, sublicensable and transferable license to use, copy, store, modify, transmit and display such Data to the extent necessary to provide and maintain the Application and execute the Services in accordance with the conditions of the Terms of Use and Privacy Policy.

HOPLR reserves the right, but is not obliged, without the approval or permission of the User and at any time, to review and remove any Data which is deemed to be in violation with the provisions of the Terms of Use, Privacy Policy, any rights of third parties or any applicable legislation or regulation.

Whenever you believe to be confronted with a possible violation of your rights on the Application or Platform, you may contact us at info@hoplr.com with the statement of a well-reasoned and substantiated claim. In our sole discretion, we shall decide to either remove the infringing content and/or provide only limited access to the content.
7. Advertisement on the Platform
HOPLR has the intention and ambition to keep the Platform free of advertising and, as a consequence, not to admit third-party advertising on the Platform.

Other than as set out in these Terms of Use and our Privacy Policy, we do not sell, transfer or otherwise disclose your Data to third parties without obtaining your prior explicit consent, unless we are required to do so by law.
8. Liability
To the extent legally permitted under applicable law, HOPLR shall not be liable to the User or any third party, for any special, indirect, exemplary, punitive, incidental or consequential damages of any nature including, but not limited to damages or costs due to loss of profits, data, revenue, goodwill, production of use, procurement of substitute services, or property damage arising out of or in connection with the use of the Application or your Account under these Terms of Use, including but not limited to the use, misuse, or inability to use the Application, regardless of the cause of action or the theory of liability, whether in tort, contract, or otherwise, even if HOPLR has been notified of the likelihood of such damages.

Nothing in these Terms of Use shall limit or exclude HOPLR's liability for (i) gross negligence; (ii) willful misconduct, or (iii) fraud.

HOPLR shall not be liable for any unauthorized use of the Application or your Account.

HOPLR cannot be held responsible for any theft of an Account, for example due to phishing. HOPLR advises caution regarding any mail that seems to be sent by us. HOPLR will never ask for Personal Data, including username and password, via e-mail. In case Personal Data is required, the User will always be redirected to the Application. We recommend you to notify HOPLR in case of doubt.

Even though HOPLR shall reasonably take all technical measures necessary to ensure the good functioning of the Application, HOPLR may not be held liable in the event that any loss of Data would occur. The User is responsible to regularly take the necessary back-ups of the Data.
9. Warranties and disclaimers
HOPLR does not make any, whether explicit or implicit, warranties regarding the availability of the Application.

Use of the Application, the Services and the Account, as well as the downloading of any Data from our Application, is at your risk only, and everything provided on the Application is provided "as is". HOPLR makes no (and hereby disclaims all) other warranties, covenants or representations, or conditions, whether written, oral, express or implied including, without limitation, any implied warranties of satisfactory quality, course of dealing, trade usage or practice, merchantability, suitability, availability, title, non-infringement or fitness for a particular use or purpose, with respect to the use, misuse, or inability to use the Application, the Services and your Account or any other products or services provided to the User by HOPLR. HOPLR does not warrant that all errors can be corrected, or that access to or operation of the Application or your Account shall be uninterrupted, secure, or error-free. The User acknowledges and agrees that there are risks inherent to transmitting information over and storing information on the internet and that HOPLR is not responsible and cannot be held liable for any losses of your Data.

You represent and warrant to HOPLR that any Data provided by you is accurate and truthful and shall not (i) infringe any intellectual property rights of Third Parties, (ii) be deceptive, defamatory, obscene, pornographic, (sexually) intimidating, or unlawful; (iii) contain any viruses, worms or other malicious computer programming codes intended to damage HOPLR's system or data; (iv) burden or disturb the Application's infrastructure and its proper functioning; (v) circumvent the business model of HOPLR; or (vi) otherwise violate the rights of a Third Party. The User acknowledges and agrees that HOPLR is not obligated to back up any information stored on your Account. You agree that any use of the Application, the Services or your Account contrary to or in violation of these representations and warranties shall constitute unauthorized and improper use of the Application, the Services or your Account for which HOPLR cannot be held liable.
10. Indemnification
You hereby agree to indemnify and hold harmless HOPLR from each and every demand, claim, loss, liability, or damage of any kind whatsoever, including reasonable attorney's fees, whether in tort or in contract, that it or any of them may incur by reason of, or arising out of, any claim which is made by any third party with respect to (i) any breach or violation by you of any provisions of these Terms of Use or any other instructions or policies issued by HOPLR; (ii) any information stored on your Account violating any Intellectual Property Rights of a third party and (iii) fraud, intentional misconduct, or gross negligence committed by you.
11. Third Parties
In the event the Application uses services of third parties, the terms of service and/or privacy policies of those third parties may apply. You shall be notified if and when such third party terms of services and/or privacy policies are applicable. By accessing such third party service, you agree to comply with the applicable terms and you acknowledge that you are the sole party to such terms. HOPLR cannot be held liable in any way with regard to the content of such third parties' terms or privacy policy, nor for the compliance thereof.
12. What about my privacy?
HOPLR recognizes and understands the importance of your privacy and wants to respect your desire to store and access any data related to you upon which you can be identified or you are identifiable ("Personal Data") in a private and secure environment. HOPLR shall collect and process all Personal Data in accordance with its Privacy Policy, which can be found on the Application.
13. Third Party websites or applications
You acknowledge and agree that certain content or services provided by third parties may be made available to you through the Application or your Account. You agree that such linked content or services may have their own terms of use for which HOPLR cannot be held responsible. HOPLR does not in any way review or endorse the terms of use of such third parties.
14. Infringement policy
If HOPLR becomes aware or suspects, in its sole discretion, any violation by you of these Terms of Use, or any other instructions, guidelines or policies issued by HOPLR, then HOPLR may apply following sanctions:
Temporary or perpetual suspension, modification or deletion of the Account;
Temporary or perpetual deletion of Data;
Inaccessibility of certain Data for the public;
Legal actions in the event of any illegal activities or unlawful use of the Account and/or Platform.
These sanctions may be used on every User who violates our Terms of Use or facilitates and/or encourages any violations. We preserve ourselves a wide margin of discretion, both with regard to the violating behaviour, as with regard to the appropriate sanction. The severity of the infringement can give an indication on the sanction to expect, but is in no way decisive. HOPLR may deviate from or combine the existing sanctions at its own discretion.
15. Amendments
We reserve the right at any time, and from time to time, with or without cause to (i) unilaterally amend these Terms of Use; (ii) change the Application, including eliminating or discontinuing, temporarily or permanently any service or other feature of the Application without any liability against the Users or any third parties; and (iii) deny or terminate, in part, temporarily or permanently, your use of and/or access to your Account as set forth herein.

Any such amendments or changes made will be effective immediately upon us making such changes available on the Application or otherwise providing notice thereof. You agree that your continued use of the Application or your Account after such changes constitutes your acceptance of such changes.
16. Miscellaneous
Governing law and jurisdiction. These Terms of Use shall be exclusively governed by and construed in accordance with the laws of Belgium, without giving effect to any of its conflict of law principles or rules. The courts and tribunals of Antwerp, section Antwerp shall have sole jurisdiction should any dispute arise relating to these Terms of Use.

Severability. The mere invalidity or unenforceability of one or more single clauses, in whole or in part, does not affect the validity and enforceability of the remaining provisions.