About
Neighbourhood platform hoplr
Hoplr is a private social network for your neighbourhood that focuses on social interaction between residents and the engagement within their neighbourhood. Residents can exchange goods or services, launch initiatives, announce activities, report something, or get to know each other better.
"hoplr, the most social network"
Who's behind Hoplr?
Hoplr was founded in 2014 by Jennick Scheerlinck and Jonas Heirwegh. An initiative that started from a common vision and conviction. In contrast to online globalization, Hoplr creates a digital but local story. Hoplr connects people with their environment. Our mission is to close the big gap between citizens, local governments and local businesses. Hoplr will always be free from advertising for the citizens whose data we protect for 100%.
Why was Hoplr founded?
Our ambition is big. At Hoplr we try to anticipate the various social challenges of tomorrow: social cohesion, individualisation, inclusion, community care, aging, integration, participation and civic participation.
How does Hoplr do this?
Hoplr offers a free and private social network (hoplr.com, iOS, Android) for neighborhoods and focuses on social interaction between residents and their engagement within the neighborhood. Hoplr neighborhoods are demarcated, require address verification and are therefore closed. Only residents have access to the neighborhood and can post. The neighborhood network goes broader than purely virtual and online. Hoplr wants to connect online to encourage offline meetings.
What does Hoplr do exactly?
We build local communities. That is our core mission. We are convinced that only communities are equal to the societal challenges that await us. We want to use the power of the collective to evolve towards sustainable local ecosystems. And that's how we end up with the long-term vision of Hoplr.
What can I do with Hoplr?
exchange goods or services
launch initiatives
keep up with your neighbourhood
organize activities in your neighbourhood
announce an activity
receive reports from local government or services
learn to know your neighbours
Hoplr for the public sector
As a resident you also come into contact with local actors from the public sector such as local government and its services, utilities, project groups and organizations. Via Hoplr these parties can inform residents quickly and efficiently by purchasing a year license, realize participation and set up neighborhood-oriented services. Hoplr only issues annual licenses to parties with a non-commercial approach.
Hoplr as a social enterprise
In 2014, Jennick Scheerlinck and Jonas Heirwegh founded Hoplr BVBA as a social enterprise. Under the first capital increase of Quaeroq CVBA, the long-term investment fund of Matexi Group, Hoplr was transformed into NV in 2016.

We always opt for strategic partners with a long-term vision. It is absolutely the right choice for us to autonomously determine the social direction of Hoplr.

We consciously choose a private company. This makes it easier to find technical talent, but also to attract investors in function of our product development. Hoplr is and remains a tech company.
European ambition
Hoplr has a distinct European ambition. Today internet giants from San Francisco (such as Facebook, Twitter, ...) know more about European citizens than Europe itself. We not only want to protect the privacy of European citizens, but also to keep their data effectively in Europe.
Press
DeMorgen.be
- Vlaamse app maakt steden en gemeenten socialer
GVA.be
- Antwerpen binnen de Ring maakt kennis met online wijkplatform Hoplr
DeRedactie.be
- Iedereen burgemeester: burgers willen steeds meer inspraak
Nieuwsblad.be
- Hoplr op zoek naar gemotiveerde buurtbewoners
Bloovi
- Leer je buren beter kennen via Hoplr, het sociale netwerk voor steden
sambal.be
- Wordt Hoplr the next big thing?
Activity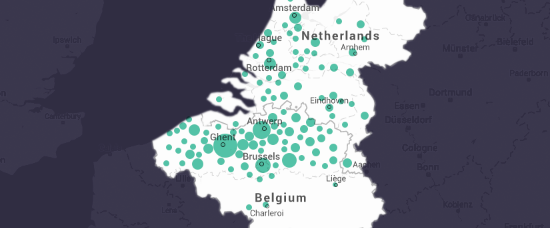 Team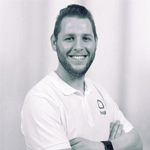 Jennick Scheerlinck
Founder, CEO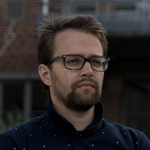 Jonas Heirwegh
Founder, Product Design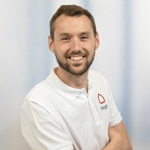 Arnaud De Groote
Co-Founder, Operations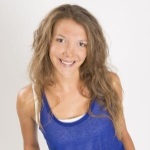 Gaële Poncelet
Account Manager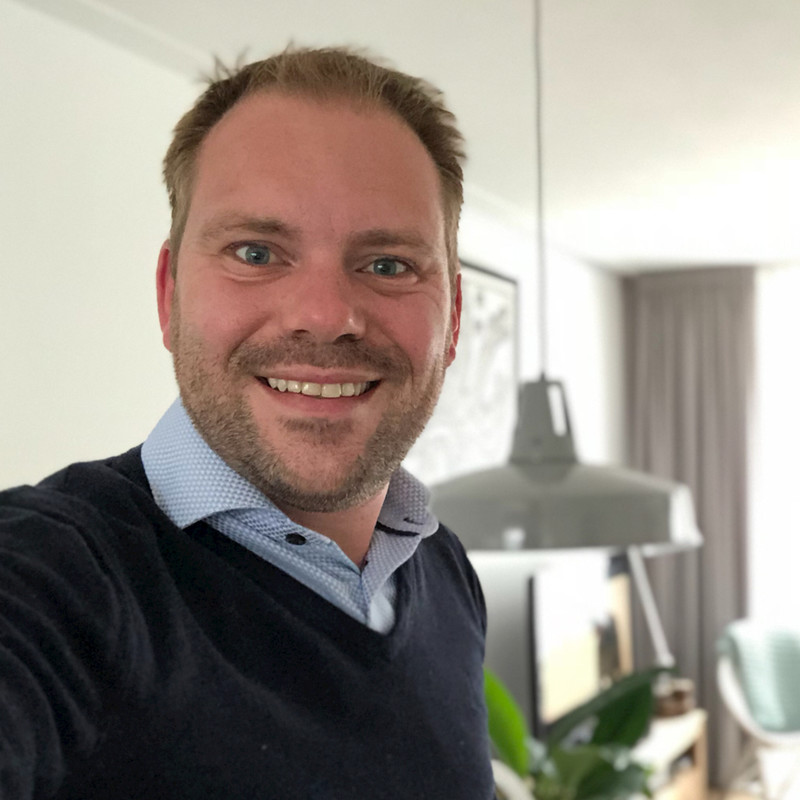 Peter Stoop
Account manager
Martin Broeders
Account Manager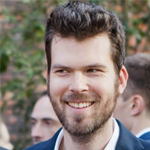 Thomas Van Machelen
Software Architect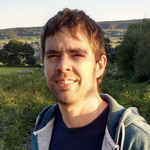 Ruben De Voogdt
Software Architect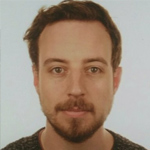 Joris Gallens
Community Manager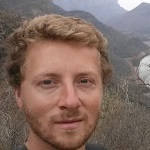 Jonas Swartelé
Community Manager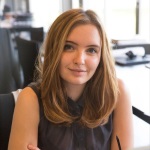 Laura Geerts
Community Manager