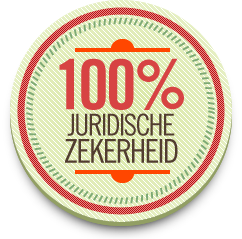 General user agreement hoplr
At HOPLR, we like to keep it clear and simple but more important we keep it local. We'd like to offer you an application that bundles your local online life. As a clear private initiative, HOPLR describes any links with public institutions are non-existent. This, however, does not affect the social value of HOPLR within a local structure. Our application consists of four main parts, each performing their own roles and social value.
Convinced? Accept our challenge and invitation to become a local hero! But first we would like to point out the following General User Agreement and Privacy Policy as we are convinced that good information makes good friends.
Finally we, at HOPLR, value the opinion of our users very high! Whenever you have a good idea, remarks on our application and/or services or you just feel you have something useful to notify us just go ahead and contact us. We promise to reply soon when we receive your input at info@hoplr.com.
Become a local hero: register!
HOPLR likes to welcome you by name! If you want to participate at the application we require you to register as a user. You can register the old fashioned-way by signing up via your email. However, as we don't like long registrations ourselves, we have facilitated this registration by relying on your other social network logins (Facebook, Google+ and Twitter). This way your information is synchronised in the most efficient way.
HOPLR does manage new registrations but not in a pro-active manner. This means that we will only act as soon as we receive notifications of a controversial registration. A well-reasoned and founded notification may lead to the temporary and/or perpetual suspension and/or removal of the user-account. We preserve ourselves a wide margin of discretion.
The registration of a user-account is not assimilated with the acquisition of ownership or other proprietary interests to that account. All rights in and to the account are and shall forever be owned by and inure to the benefit of HOPLR. HOPLR has the all time discretion to refuse new registrations, for example when the user behind the registration is or has been banned from the website or when the basis of the registration seems fraudulent. Please take notice; you may only register as soon as you have reached the age of thirteen (13) years.
Every user-account is characterised by three (3) main principles that need to be respected by every user;
Every user-account is strictly personal;
Regardless whether you are a natural person or a legal entity, every user-account is unique and linked to a specific user name. A user-account can thus be described as strictly personal. This personal character allows you to build up you own reputation.
We therefore encourage you to keep your information always accurate and up to date. We don't allow false profiles and/or false information on profiles. Proposing yourself as another (legal or natural) person on the network without the necessary permission is equal to applying for a one way Hop Off.
It is strictly forbidden for a user to ask for the login-data of other users and/or login onto one other's user-account.
Your user-account is non-transferable;
A consequence of the fact that your HOPLR profile is strictly personal, we don't allow profile transfer without the written permission of HOPLR. This prohibition is applicable regardless whether the original motives for such transfer are purely personal and/or commercial.
The transfer-prohibition is to be regarded in its broadest way. Every indirect violation such as giving permission to a third party to use you account for any commercial gain is absolutely not done. HOPLR does not allow users to act via the account of other users or act as 'HOPLR'-employees.
Your user-account remains confidential at all time;
It is the responsibility of the user to ensure this confidentiality, as he is the sole responsible for every use of his account, regardless whether he was responsible for the action. Every breach of confidentiality regarding the account should be notified as soon as possible to the website-administrator.
HOPLR cannot be held responsible for any theft of account, for example due to phishing, and would like to use this notice to warn all users for such practices. HOPLR advises caution regarding any mail that seems to be sent by us. HOPLR will never ask for personal data, including user name and password via e-mail. In case personal data is required, the user will always be redirected to the original HOPLR. We recommend you to notify HOPLR in case of doubt.
Neither the use of the application, nor the registration on the application implies a hierarchy of dependence between the parties. HOPLR and the users remain separate, independent parties acting on their own behalf.
Any infringements on the above-mentioned can and/or will be handled according to our infringement policy.
Advertisement on hoplr
HOPLR would neglect reality if it were not to incorporate a sales platform on the application. That's why we've created the parts 'market' and 'deals'. HOPLR stresses that its role is restricted to the creation of an online platform where advertisers and buyers can meet. HOPLR is a sole intermediary and never a party neither with regard to the advertisement nor in the resulted buying and selling. The advertiser is the sole responsible for advertisement and its consequences. This implies that HOPLR is not responsible for the factual transaction, neither for the transfer of property of the product between both parties.
HOPLR would like to give the users a high level of consumer protection but cannot guarantee this protection due to its intermediary role. Therefore any professional advertiser that acts on the website is considered to comply with every applicable legislation for distance sales, especially but not exclusively with regards to the directive on electronic commerce (2000/31/EC) and the Directive on Consumer Rights (2011/83/EC). HOPLR is not liable for any infringements on these regulations by the professional advertisers.
There is only one basic rule when advertising on HOPLR: Propose yourself and your advertisement in a genuine and 'bona fide' manner. These broad principles should be interpreted according to the general requirement regarding content and the specific conditions as mentioned below. Advertisements should be compatible with the general aim and target audience of HOPLR.
In case of an infringement of these principles, we kindly refer you to our infringement policy for the measures to be expected.
Conditions regarding the advertiser
The advertiser is supposed to fulfil his information duty towards the other users. This includes the duty to give a correct representation of your identity and all necessary contact details that allow rapid contact and communication in a direct and effective manner.
The advertiser may not arouse any unreal appearances and/or hold up any unreal affiliations with HOPLR, other users or third parties.
The advertiser can only advertise products and/or services of which he is the producer and/or has the permission to sell these.
Furthermore it is the sole responsibility of the advertiser to take into account any necessary and applicable rules and legislations.
Conditions regarding the advertisement
Every advertisement should be presented in a clear and complete way, to the extent appropriate. This includes the obligation to mention every (hidden) defect, restrictions to the products and/or services and other unreal representations that are known at the time of advertisement and/or time of sales. Fraudulent or misleading advertisements are strongly prohibited.
Every advertisement should be placed under the correct (sub) header.
Advertisements should only be valid during a limited time frame.
The advertisement and/or the subject of the advertisement should not contain, be the result of, promote or enable illegal activities. This includes products that are protected by an embargo, such as certain types of leather, ivory, etc.
The advertisement and/or the subject of the advertisement should neither violate existing rules and legislation nor violate the rights of third parties.
When the advertisement is directly or indirectly aimed at minors, it should not propose any products and/or services that are not suitable for minors due to their characteristics and/or legal conditions.
Conditions regarding the advertising of specific products
Some products require special attention, either due to specific legislation or the products characteristics. These advertisements should not violate specific product regulations and regulations regarding the advertisement of these products.
HOPLR's explicit permission is required when the advertiser wants to organise online gambling, skill games and/or lotteries. HOPLR preserves a broad margin of discretion with regard to the permission request.
HOPLR's explicit permission is required when the subject of the advertisement is drugs, pharmaceutical products and supplements and/or tobacco. HOPLR preserves a broad margin of discretion with regard to the permission request.
HOPLR's explicit permission is required when the subject of the advertisement promotes the sales and/or distribution of weapons, ammunition or explosives.
Advertisements with pornographic and/or erotic subject or content and online dating-advertisements are prohibited. We kindly refer you to more suitable platforms.
The advertiser may seek explicit permission to advertise any of the above mentioned products/services. HOPLR preserves a wide margin of discretion while handling such requests and its response is not required to be reasoned. Failure to reply cannot be seen as a permission. The advertiser should stay within the given boundaries when permission is granted.
What about my privacy?
Every user of HOPLR reveals some information on himself. This amount of information varies as more operations are performed, for example after registration. Depending on the quality of the information, it is possible that an individual can be identified. At that time we collect personal data. As we consider privacy and protection of personal privacy really important, we have taken the effort to inquire you on the processing of personal data in the most comprehensive manner. We kindly refer you to our Privacy Policy.
We also expect our users to value these principles high. This implies that you should think twice when disclosing personal information on yourselves and other persons. Users cannot use the website, in any way, to collect personal information from other users or third persons. Users cannot make personal information regarding other users or third persons public, in any way.
Using hoplr the right way
What to expect as a user!
At HOPLR we offer you a safe & sound local network! All HOPLR-users can expect following principles: efficiency, safety, high level of accessibility and the proper functioning of the website. HOPLR values these principles very high and undertakes all possible and reasonable efforts to this aim and this engagement should be considered as a commitment to best effort. These efforts include the undertaking of both technical as non-technical measures.
However HOPLR cannot give absolute guarantees regarding the all-time accessibility and/or safety nor the undisrupted and/or un-interfered use of the website and its services. Our application is to be visited on 'as is' and 'as available' basis, without any (implicit or explicit) guarantee or condition. We are not obliged to give prior notice whenever HOPLR is confronted with any of these restrictions, but we will always handle towards best practice.
How can you help achieve these expectations!
By now, you are quite aware that we are mainly dependant on our users input and behaviour. HOPLR is a so-called community-driven application. That is why we rely on you to help us maintain HOPLR's safe and sound character!
How? We expect nothing special; just behave as a normal user in a sentiment of good faith. We do however require you to refrain from any action that may jeopardise HOPLR. This includes but is not limited to the following actions;
Users should not disturb the good operation of the website. This includes that users should refrain from viruses, worms, Trojans or other software that may infringe the services and interests of both HOPLR and its users. Users should also refrain from any content that may burden or disturb the websites infrastructure and its proper functioning.
Users should not send unsolicited and/or commercial messages between members, such as junk mail, spamming and chain letters. Nor should users send threatening messages and other disturbing messages between users.
Users should refrain from adding content that can be described as not-appropriate regarding the aims of the platform. HOPLR reserves a large discretion and may notify users when touching boundaries.
Users should refrain from practices that may circumvent the business-model of HOPLR.
This list tries to be complete but is far from exhaustive. HOPLR preserves itself a large margin of discretion when considering behaviour of users. Any user-action that can be considered as not 'in good faith' is presumed to fall within this margin of discretion. We refer you to our infringement policy for more information regarding the possible consequences.
At HOPLR we consider your contributions to the application of vital importance. As a community-driven application we therefore encourage you to add your own content to our local HOPLR-community. You should regard content in its broadest definition, including text, video, photo, comments, advertisements etc. We try to synchronise as much content as necessary for the application. By registering via a social network, you agree that HOPLR may use information from your other linked social network accounts. If you care to know which information, we refer you to our privacy policy. HOPLR is not held to guarantee the accuracy and correctness of any content on the platform.
HOPLR likes to give its users 'carte blanche' as we feel freedom of speech is a necessary value in every society. We apply however one clear boundary; the added content should be appropriate with regards to the aim, intentions and target audience of HOPLR. This is a broad definition but will not pose a problem for a user in good faith. HOPLR preserves a wide margin of discretion whether content falls within this boundaries.
With regards to certain topics we would like to be clear in advance that such content is not allowed. Let us explain what HOPLR doesn't accept;
Your content should not refer to or be the result of unlawful, misleading, malicious, or discriminatory activities.
Your content should not violate any applicable or existing laws or the rights of third parties. This includes violations of Privacy laws, Intellectual Property rights etc.
Your content should not contain information that can be considered as sensitive information. In this regard we consider financial information.
Your content should not be of hateful, threatening or pornographic character. You should refrain from linking to (child-) pornographic material or any other material that is contrary to public order and morality. This prohibition also includes bullying, intimidation, harassment or defamation of any individual.
You should refrain from inappropriate, (sexually) intimidating, vulgar or hateful speech on the platform, link such speech to the platform or make a link to such speech on the platform.
Users should refrain from any content that promotes or is the consequence of illegal activities.
Above-mentioned list has an indicative value but is far from exhaustive. HOPLR doesn't perform any prior supervision on every new content that is added to the application. The publication of content does not imply an automatic approval of the content by HOPLR. We do take the necessary action towards inappropriate content upon the receiving of a well-reasoned and founded claim. These claims can be directed at info@hoplr.com. Please take notice of our infringement policy to make you familiar with the possible actions we may undertake.
HOPLR is not responsible for content on that platform posted by users or third parties. This includes but is not limited to IP-violations, offensive content, the veracious character of content, etc. HOPLR engages itself to take appropriate measures towards violations when notified, but regards this as an obligation to best effort.
It is possible that some of the content on our website can be downloaded. Every download from our website at their own risk and damages resulting from loss of data or damage to the computer system is entirely and solely the responsibility of the user. This at own-risk also applies to the links HOPLR contains many links to other websites and / or electronic communication portals that are not under the effective control of HOPLR. Placing such a reference does not mean that we (implicitly) agree with the content of those websites. These references are therefore to click at your own risk and responsibility and to be visited by the user. HOPLR is not liable for any damage resulting there from.
What about intellectual property?
We consider Intellectual Property and their derived rights as very important as it is all about a proper reward for those who made the effort, and quite honest who wouldn't like to see its own efforts protected? As much as we care to protect our own achievements, we want to protect yours as well. Whenever you are confronted with a possible violation of your rights on HOPLR we gladly perform the necessary actions to make an end to these violations.
Do you take notice of a violation of your rights? We gladly act upon the receiving of a well-reasoned and valid notification. This may result in the removal of the concerned content and/or a limited access to the content. Please contact us at info@hoplr.com.
If, however, you feel your content has been removed without reason or valid ground, feel free to contact us so we can work on a solution.
HOPLR's intellectual property
Our application HOPLR is protected by Intellectual Property Rights with regards to the content, source code, database, but is not limited to these. The use of the website does not imply a transfer of the Intellectual Property Rights towards the user. Every user should be aware at all time of these Intellectual Property Rights and should therefore refrain from any violations as they may lead to his liability.
HOPLR wishes to create an environment that is safe for the user regarding to Intellectual Property. HOPLR therefore grants its users a temporary, revocable and non-exclusive license to visit the website and make personal use of it. This license also includes the possibility to create a link to the homepage of HOPLR, in so far as this is considered as 'fair use' of this license. Such a link cannot derogate the independent, intermediary position of HOPLR. HOPLR can undertake every possible action in order to remove the wrongful use of a link.
Every other action than the above mentioned requires the explicit, written consent of HOPLR. Upon such consent, these actions are not permitted.
Users' intellectual property
By adding the content on the platform, the user grants 'HOPLR' a worldwide, non-exclusive, transferable, sub-licensable, and free of charge license to use the content, make it public and duplicate the content. This license regards to all types of Intellectual Property, within the boundaries of law. HOPLR engages to only use this content for the purposes of functioning and promotion of its own services. The content-adding user grants towards other HOPLR-users a worldwide, non-exclusive, free of charge license to use the content, make it public and duplicate the content when this falls within the use of HOPLR.
HOPLR is not responsible for content placed on the platform by its users or third parties that may infringe Intellectual Property Rights. Every party of interest that is confronted with a violation of intellectual property-rights is required to notify HOPLR in order to seek protection. We do take the necessary action towards violating content upon the receiving of a well-reasoned and founded claim. These claims can be directed at info@hoplr.com. HOPLR cannot be held responsible for Intellectual Property violations nor for any direct or indirect damage due to such violations.
Liability policy
Every use of HOPLR is always at own risk. HOPLR performs the role of mere intermediary platform and can only be liable for its obligations regarding this role. HOPLR is only accountable for direct damages up to the amount that user paid to HOPLR in the 6 months prior to the breach of obligation. The absolute maximum amount HOPLR can be held accountable for, is €100. HOPLR is not liable for indirect damages such as consequential damages, lost profits, financial or commercial loss, loss of clientèle, loss of reputation, loss resulting from claims of customers of the user, etc. This list of examples of direct damages tries to be complete but is far from exhaustive.
In every case, HOPLR is not liable for:
Any damages inflicted by 'force majeure'. 'Force majeure' is every extra-ordinary event or circumstance beyond the control of the parties that prevents HOPLR from fulfilling its obligations. This includes the situation where HOPLR is not able to perform due to its own suppliers.
HOPLR is not liable for damages due to other causes that are foreign to HOPLR, such as actions or omissions of third parties. This includes every use of third parties that can be qualified as wrongful conduct and misconducts of the website, but is not excluded to such situations.
It is therefore possible that the user suffers loss as a result of 'errors' and / or viruses or similar harmful components that our website and / or servers plague. However, we are not liable for any damages resulting from the use of the application and its services.
HOPLR is not responsible for shortcomings to specific legal obligations by users and is not responsible for infringements to the General User Agreement and its additions by the seller. Every user that performs an action or omission that may affect the liability of HOPLR is held to safeguard HOPLR and its employees, managers and directors from any claims and damages that may arise. This includes damages that HOPLR may suffer such as loss of income, loss of reputation, etc. The user is held to safeguard HOPLR from any judicial procedures relating to this.
The liability of HOPLR should be regarded in accordance with the valid legal interpretations. This should anyway be in the interpretation that leans the most towards this General User Agreement.
HOPLR is under no circumstances held to provide its users compensations for their added value to the platform. This added value should be regarded in the most extensive way.
Infringement policy
Any infringement to this agreement, and by extension any behaviour of a user that is contrary to the good faith may result in sanctioning by HOPLR. We preserve ourselves a wide margin of discretion, both with regard to the violating behaviour as with regard to the appropriate sanction. In order to provide you with some idea on the sanctioning, following sanctions are regarded as most common;
Temporary or perpetual suspension, modification or deletion of the account;
Temporary or perpetual deletion of content;
Inaccessibility of certain content for the public;
These sanctions may be used on every user who violates our User Agreement or facilitates and/or encourages any violations. The severity of the infringement can give an indication on the sanction to expect, but is in no way decisive. HOPLR may deviate from or combine the existing sanctions at own discretion. Taking the appropriate sanction does not require any or comprehensive reasoning and can be done without prior notification. HOPLR may choose to undertake action at all time. If you feel you have been unjustifiably sanctioned, feel free to contact us so we can work on these misunderstandings.
Users whose access to the platform is restricted or denied should refrain from any new registration regardless if it is under the same, altered identity or a new identity. HOPLR may take the appropriate action to forbid such users further access to the website.
All users that enter into obligations on the platform are supposed to comply with these obligations, regardless whether these are towards HOPLR or other users. Non-compliance may lead to the committed-user's liability. HOPLR preserves the right to help any wronged party within the legal boundaries, for example by providing the necessary contact details.
Actions that jeopardise the proper operation and/or the safe character of our website (including services) and/or the lack of accessibility of our website may lead to the liability of the responsible person. Adding inappropriate content to HOPLR may lead to the liability of the responsible person. If the responsible person is a user, he has a duty to indemnify HOPLR.
General information regarding this agreement
This General User Agreement is to be considered as the legal backbone of the platform as it consists of general provisions regarding the relationship between the website and its users. Every referral to the General User Agreement, however, is considered to include the additional policies that accompany the former such as the Privacy Policy. If any differences exist between the General User Agreement and the specific agreements, the latter prevails unless stated otherwise.
HOPLR advises and expects its users to carefully take notice of these legal documents and all additional information that may accompany. The registration and use of the application, including the mere visiting of the website, implies that user took notice and agrees with these terms. This creates a contractual relationship between HOPLR and the user.
No deviations regarding the General User Agreement and the Privacy Policy are considered to exist without an explicit agreed and written proof. No other general conditions of the users are considered applicable. The (sub) titles of these documents have a mere indicative value and do not grant specific rights to the users.
The mere invalidity or inapplicability of one or more single clauses does not affect the validity and enforceability of the remaining provisions. In that case, HOPLR has the right of first initiative to change the relevant clauses unilaterally.
HOPLR preserves the right to unilaterally change aforementioned documents at all time. HOPLR engages to communicate every unilateral change on a clear and efficient manner towards the users. Users have a positive obligation to take notice on a regular basis of the terms and conditions, especially in the case of a new change. There is no possibility to continue the use of HOPLR under the old conditions if you do not agree with these changes.
HOPLR is still looking for new opportunities. That's why our services are always evolving and we may at all times change the form and nature of our services, including the free of charge character. As a user you agree that we may create a limit on use and storage at our sole discretion at all time. We may even decide to end HOPLR and its services (permanently or temporarily) at all times. HOPLR may transfer its obligations onto a third party.
This agreement is exclusively governed by Belgian legislation. Barring the rules of Brussels I-regulation and other applicable law, the courts of Antwerp (Belgium) are presumed competent. Parties agree to a cooling off period of sixty (60) days in which they try to solve their dispute informally before initiating any court proceeding. The cooling off period commences upon the receiving of a written notification.
HOPLR is an active supranational player, which implies that other jurisdictions may rule on the clauses of this agreement and a different interpretation may be applied. HOPLR wishes to ensure that in such case these agreements should be interpreted strict within the legal margin of interpretation.