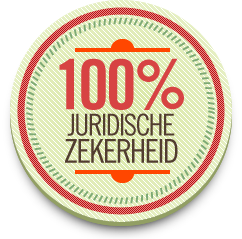 Privacy policy hoplr
You might not always be aware but using HOPLR implies releasing some personal data. According to the legal definition, personal data is data that allows the identification of a natural person. It is sufficient when the data allow us to lay a, direct or indirect, link between one or more data-pieces and a natural person.
The collection and processing of personal data is governed by strict legislative conditions in order provide you as a user the necessary guarantees that you personal data will not be inappropriately disclosed. Each processing should therefore always be consistent with the legislation, primarily the Belgian Law of 8 December 1992 on the protection of privacy (Privacy Act).
As we also consider the protection of your privacy very important and want to be very clear about this, we have prepared this Privacy Statement. By providing this Privacy Statement, HOPLR responds to the information-duty under Article 9 Privacy Law. The structure of this document follows the structure of the law. This Privacy Statement is fully consistent with the Privacy Act, and is only about the collection of 'personal data'.
While using HOPLR and its services, we assume that each user has taken note of this Privacy Statement. We consider that you accept to the collection and processing of personal information that is in accordance to this privacy statement.
It is possible that our Privacy Policy is subject to future modifications and amendments. These will always be made clear in the Privacy Statement. It is therefore the responsibility of the user to examine and take notification of any changes to this document. This should be done on a regular basis. Any substantial change will be clearly communicated.
The data controller?
The Privacy Act makes a distinction between the controller and the parties in appeals where the actual processing. Giving a clear notice of this distinction is extremely important to avoid some ambiguity about responsibilities.
The (data) controller is every natural person and/or legal entity which determines the purposes and the means (legal and technical) of the processing of personal data. This determination can be done alone or jointly with others. The controller behind HOPLR is;
Hoplr nv
Waterhoenweg 3
B-9160 Lokeren
Tel: 0485513384
Email: info@hoplr.com
The data processor?
The actual processor is any natural person or legal entity that processes on behalf of the data controller the personal data. The data processor is responsible for the proper technical operation of the website (data transmission). A person should not be regarded as processor if he is processing the personal data under the direct authority of the data controller, such as his employees or similar personnel.
The data controller has been extremely careful in his selection of actual processor. The processor must offer the adequate guarantees with regard to technical and organizational security measures regarding the processing and at the same time satisfy the requirements of Article 16, § 1 Privacy Act.
The controller is not responsible for any loss or corruption of personal data, identity theft, data theft, viruses or Trojans, SQL injections or other attacks on computer systems or online portals cloud. The processor decides in an autonomous way over the most technically appropriate application to process the data. The processor gained professional expertise in this domain. The data controller cannot be expected to have the same expertise. At this time, HOPLR does not make use of an external data processor.
What are the purposes of the data collection and processing?
HOPLR collects your personal information for an overarching goal: Offering each user of the application a safe, optimal and personalized experience. Dependant on whether the user makes intensive use of the website or relies on certain services, the collection of personal data may be more extensive.
The way we offer you HOPLR and its related services remains subject of constant changes as we are still evolving. It is therefore important that you give us permission to use your personal information in a manner that allows us to develop new innovative features and services. These new developments remain within the original objectives of HOPLR.
We may use this information in order to:
Provide you access to and participation on the application and the use of the services.
Provide you with information from HOPLR such as notifications on use, maintenance and warnings but also promotional messages and personal messages.
Provide you with information from our customers, advertisers and other third parties. This includes both commercial and non-commercial messages. Third parties that require information regarding the use of our services receive no identifiable information.
We would like to offer the application and its services, including advertisements, in a most efficient and personalised way. This implies that we may use your personal information to tailor the content we provide you with.
Proper technical functioning
Whilst using the application we gather personal data. We process such personal data firstly in order to ensure the user the proper technical functioning of the website. The website uses various means to optimize and personalise the user experience and to detect any error and bugs in the website;
Log information; this includes an IP-address, details on the use of HOPLR, telephony log information, device event information.
Device specific information; this includes hardware and software information and (mobile) network information.
Location information; this includes information that may allow us to determinate your location.
Local storage information;
Cookies; This information allows us to identify the user, thereby making the website features such remain logged efficient use. For further clarification around our cookies please refer to our Cookie Policy;
The website also collects anonymous data, this is corresponding technical data that is used solely for internal purposes to get information on user navigation. Since these data are not used to identify users, they do not fall outside this Privacy Statement.
User registration
HOPLR requires user registration in order to participate on the application. Every user is and remains in control with regards to the information he provides. During registration we mainly collect vital user identification information and contact information. We also collect information regarding your gender, age, personal and professional interests, demographics and suchlike. This information allows us to determine data regarding your location.
As we have facilitated registration via the use of other social network login, we also collect personal information from these other platforms. That way your personal information is always synchronised offering a major advantage. We may collect the following information;
Email
User-likes
User-events
User-friends
Friends-events
How does Facebook handle my privacy?
We advise you to read the complete 'Data use policy' on the Facebook® website via this
link
.
How does Google+ handle my privacy?
We advise you to read the Google + privacy policy on the Google+ website via this
link
.
How does Twitter handle my privacy?
We advise you to read the Twitter privacy policy on the Twitter website via
link
.
Finally, we can also extract information from the way you are using HOPLR and related services. This refers to any information that you make publicly, for example by using and/or reacting on the domains shout, advertisement, events and promotions. We may also extract meta data from your information and may also process the information that we can extract from your interaction with other users and third parties.
Keep in mind that your user-information is also accessible and visible towards other HOPLR-users, unless where we allow you to give us other instructions.
Will my personal data be the subject of a cross EU-border data transfer or a third party transfer?
We, at HOPLR, consider mutual confidence very important. That's why we would like to ensure you that we process your personal information only for internal use. We do not sell, transfer or disclose your personal information to third parties. Third parties are to be understood as companies, organisations and individuals that are not related to HOPLR.
The data will not be disclosed to third parties unless;
There is an explicit consent of the data subject;
The transfer is necessary for the execution of an agreement between HOPLR and you, the user. This exception covers factual processors and their employees, independent agents, suppliers, business-partners, external partners that allow us to measure and improve the quality of our services and suchlike.
When the transfer is necessary for the conclusion or performance of an agreement that is concluded or to be concluded between the controller and a third party, which is in the interest of the user. For example in the context of fraud.
When the transfer is necessary or legally required (important public interest or right);
The user can be sure on the confidentiality of his personal information in case when HOPLR is involved in a merger, acquisition or asset sale. We oblige ourselves to make the proper notifications before changing the privacy policy or transferring the personal information.
HOPLR is a Belgian application. Nevertheless, there may be data and / or transfer are to countries outside the European Union. Pursuant to Article 21 of the Privacy Act, personal data may only be transferred to countries that ensure the same adequate level of protection, and where the same or similar provisions of the Privacy Act are respected. The country, duration of the transfer and storage, the nature of the data and precise objectives are criteria subject to a case-by-case investigation.
HOPLR ensures that there is no transfer to third countries for the processing or storage takes place without the necessary measures to comply with the protection requirements of the Belgian Privacy. This transfer will only take place on the basis of any of the grounds mentioned in Article 2.
My rights as a data subject?
Ensuring a safe and lawful processing of personal data, each user can be assured that your personal HOPLR being processed in a "fair and lawfully" manner. This means that the data will only be processed for the above explicit and legitimate purposes. HOPLR also ensures that the processed data is always adequate, relevant and not excessive.
We never store your personal information longer than necessary. We do keep a record of your data, as long as your account is active, or if your personal data is necessary u to offer you a particular service.
HOPLR has provided the adequate technical and organizational security measures in order to guarantee you the secure processing of your personal data. These security measures are in ratio with the nature of the data and the potential risks.
The risks of accidental or unauthorized destruction or accidental loss, alteration of, or access to, and any other unauthorized processing are therefore reduced to a minimum. Unfortunately, this does not mean that there exists no more risk. When HOPLR is confronted with an intrusion on its computer systems we will immediately take all possible measures to reduce damage and / or theft to a minimum.
My rights to object?
Each user can oppose the processing of his personal data. This right to object exists only if there are sufficient legitimate and weighty grounds relating to his particular situation. The exceptions in Article 5 (b) and (c) Privacy Act are also applicable to this right of objection.
The user may at any time, free of charge and without justification oppose the proposed processing of his personal data if those data were obtained for the purpose of direct marketing.
The user is also entitled to obtain the removal and/or the ban on the use of all personal data concerning him which have been obtained and which are incomplete or irrelevant, regarded from the view of the purpose of the processing. This is also applicable to any personal data of which the registration, disclosure, and retention are prohibited, or personal data preserved after expiry of the authorized period. This right can be used at any time, free of charge and without further justification.
The User shall exercise his right through a signed, written request to HOPLR, by post or e-mail to info@hoplr.com. HOPLR undertakes the appropriate action following a request within 15 days.
My rights of access?
Each user who proves his identity has a right of access to all information regarding the processing of his personal data by HOPLR, including the purposes of the processing, the categories of information processed and relate the categories of recipients to whom the data are provided. This privacy policy is a first indication.
The User shall exercise his right through a signed, written request to HOPLR, by post or e-mail to info@hoplr.be. HOPLR undertakes the appropriate action following a request within 15 days.
My rights to correct?
HOPLR is committed to the most accurate data collection. Inaccurate or incomplete personal data can therefore always be improved or even obliterated.
For it is impossible to be on a continuous basis aware of any change or error in the personal, it is up to you as a user to report inaccuracies or omissions and to perform the necessary adjustments regarding ones registration details.
If your personal actions seem not enough, feel free to Contact us using a signed, written request directed at info@hoplr.be. HOPLR performs the necessary actions within 15 days by making additions, correcting or deleting the personal data. The removal is mainly related to the visibility, so it is possible that the deleted personal data remains temporarily stored.